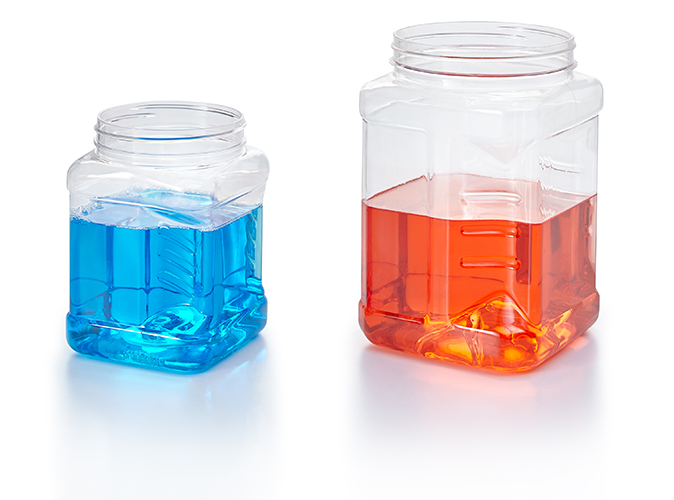 Since 2004 SIAPI has introduced and perfected the "Wide Mouth" technology through a series of linear blowing machines from 1 to 6 cavities, capable of promoting the conversion of glass, HDPE and metal jars and containers to PET.
Containers suitable for the pharmaceutical, chemical, paints and / or paint and toys sectors, with capacity up to 10l and with a maximum neck diameter up to 180mm.
SIAPI machines can produce specific containers for detergent and cosmetic use. They can be equipped with specific technologies for containers with a highly customizable and sector-specific design.
Oval containers are typical for these products. They require special features in the preform heating system that optimizes the distribution of the material during blow molding. These are containers with capacities from 250ml to 10L and with a productivity that can reach (depending on the machine model and the type of container) over 15,000 bph.