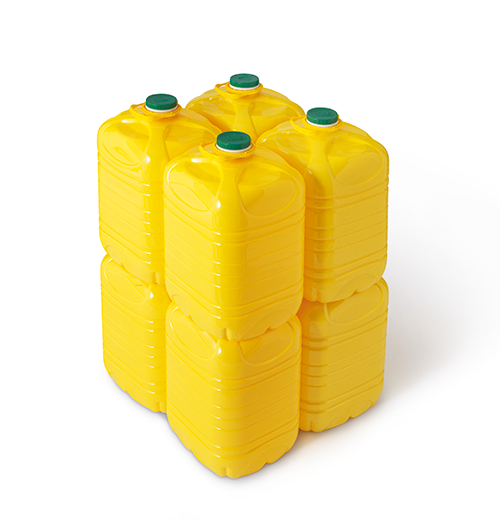 We are among the leaders in blowing machines production to make containers for edible oil, such as, containers with sizes up to 25 liters and equipped with the characteristic solutions for the storage and bottling of this food.
Specific containers for oil with volume up to 25 liters, also stackable, therefore easily storable and transportable; with and without handle, whether inserted after blowing or "DeepGrip": studied and inserted in the design of the bottle itself.
SIAPI linear blow molding machines for these applications are characterized by advanced technologies to ensure energy efficiency, production with reduced consumption and with a potential production of around 15,000 bph.
These are containers with capacities from 250ml up to 7l, also suitable for products such as tea-based, isotonic and / or vitamin-based beverages. They are also applicable to short-term dairy products and, thanks to the "Heat Set" technology, also for hot filling of juices and sauces.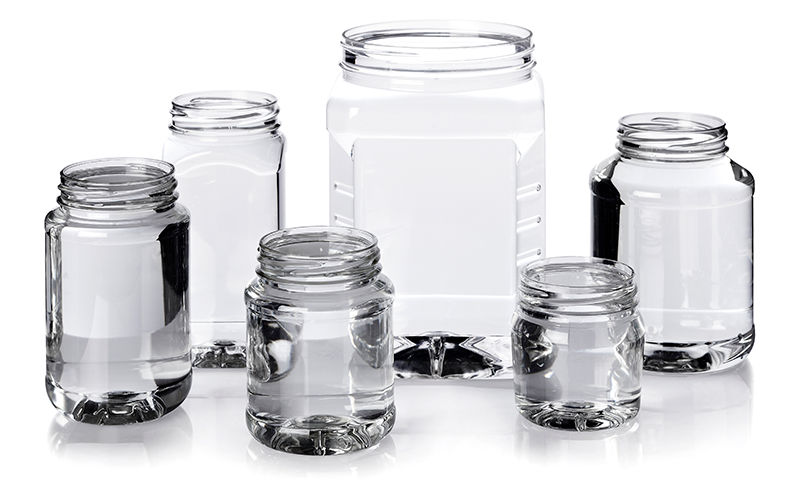 Powder, Creams
& Pet Food
Since 2004 SIAPI has implemented and perfected the "Wide Mouth" technology through a dedicated platform, to reach the conversion of glass, HDPE and metal jars and containers to PET, with highly competitive and innovative packaging solutions.
Containers with capacity up to 10L and with neck diameter up to 180mm. They are suitable for products such as jams and creams (peanut butter and similar), seeds and small fruits (nuts, peanuts and more), candies and pet food. Finally, they also find application in the dairy sector with yoghurt pots.