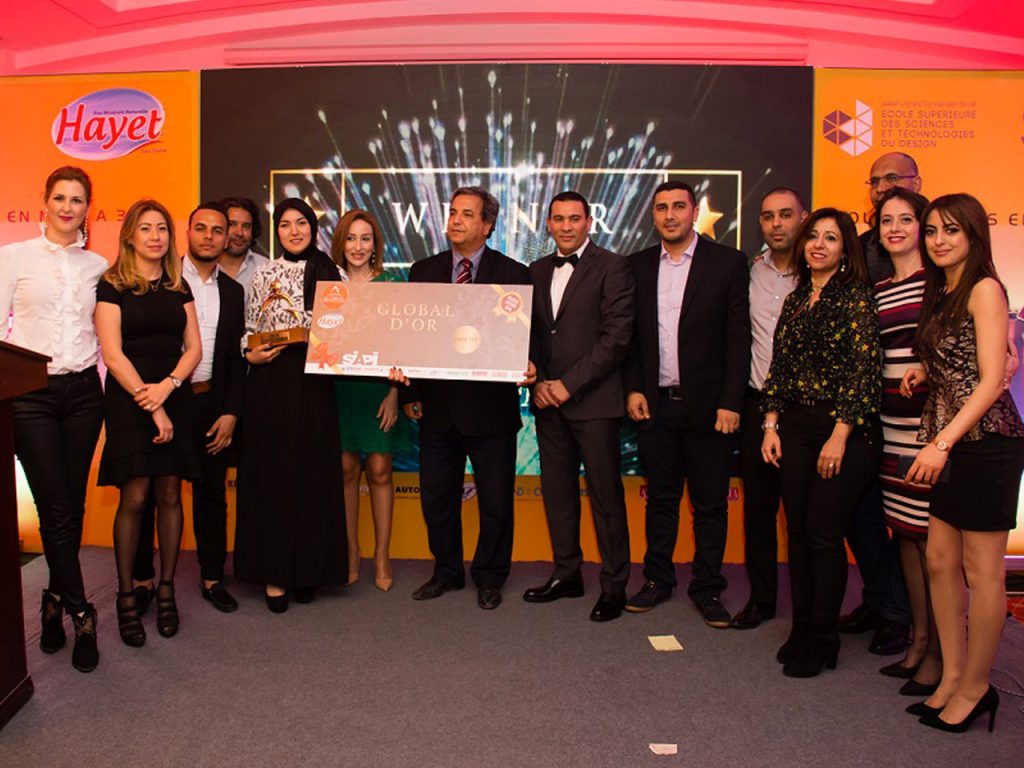 On the occasion of the 16th edition of the International Exhibition of packaging and handling "Inpack Expo", which took place from 15th to 17th March 2018 at the exposition centre of Charguia, Global & SIAPI Africa had a space of more than 220 square meters to display their packaging and bottling solutions.
In this circumstance, Global & Siapi Africa, leaders in packaging and bottling solutions, in collaboration with the designer school of Denden (ESSTED), organized a party in Gammarth just to announce the results of the first Packaging Contest for the students. The challenge was to imagine PET packaging for the years 30s/40s/50s.
Just to understand the blowing, filling and packaging process of PET bottle, all the challenger (45 candidates) had been driven in a tour in a bottling factory with their teachers.
So, 39 projects were presented for this competition and just 12 got the finale and were printed in 3D version. Three of them had been chosen for research at Siapi Lab in Italy. All of them were revealed during "Inpack Expo".
Global & Siapi Africa Award was the icing on the cake, and its Grand Finale took place on March 16th. Many people were invited, italian partners of Global & Siapi Africa, responsible for Denden design school (ESSTED), challengers and Marketing account.
A jury composed by Italian and Tunisian specialists chose the best three projects: three winners (Golden, Silver and Bronze Global) with a "motivating" check each one.
The Awards Ceremony ended the Gala: this "Global & Siapi Award", the first challenge about packaging and bottling. The Jury after having reviewed all finalist projects decided that Fatma Boudagua was the winner of this first edition, receiving the Golden Global; Yasmine Chaabane and Olfa Hammami won respectively the Silver and Bronze Global.
In order to develop young student skills and launch them on job market, Global & Siapi Africa, with Koksan, will take charge of the winning Fatma Boudagua, just to prepare the way for her professional life.